Welcome to:

Hinckley Gymnastics Club
Where there is something for everybody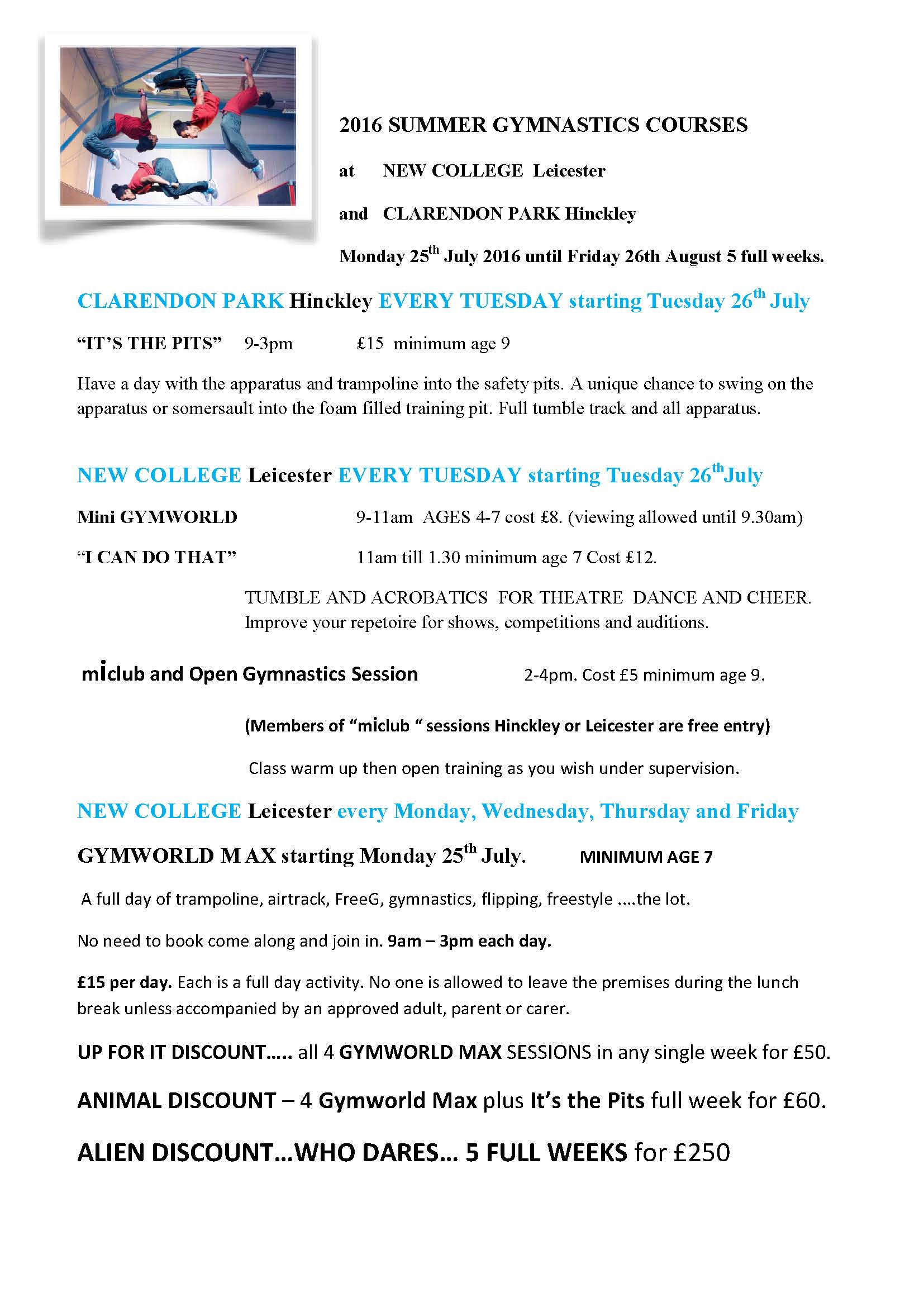 HELLO SUMMER 2016
MONDAY 11th July OPEN VIEWING all week.
MONDAY 18th July we are closed for 1 week in all venues.
Please keep brothers and sisters under control and remember that standing on chairs is not allowed in any venue.
MONDAY 25th July All regular timetabled classes restart and run as normal throughout the summer.
MONDAY 25th July is the first of five weeks of GYMNASTICS SUMMERSCHOOL.
See above for lists of courses in both venues. Please note the age restrictions.
Monthly fee paying members are reminded that our "payment to register" enrolment system guarantees your place in the classes which are open all summer. Missed payments are considered to be cancelation of membership and automatically triggers an invitation to the waiting list for a replacement member. Membership is annual and we deliver 48 weeks of classes to our members, 2 weeks out at Christmas, one week out in July and one week in reserve.
Happy holidays
**** Exciting Latest Results and News on Club News page ****